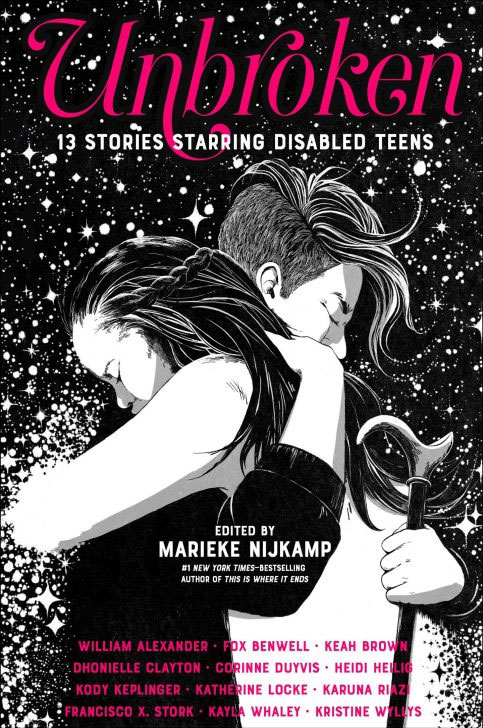 Our October selection is Unbroken: 13 Stories Starring Disabled Teens, edited by Marieke Nijkamp, the #1 New York Times bestselling author of This Is Where It Ends.

Whatever your own identity or ability, we think you'll find pieces of yourself in these short stories, each featuring disabled characters and written by disabled creators.

The collection includes tales of interstellar war, a journey to Persia, a dating debacle... The teenaged characters reflect diverse colors, genders, and orientations, without obscuring the realities of their disabilities.